Photography by runrebel.run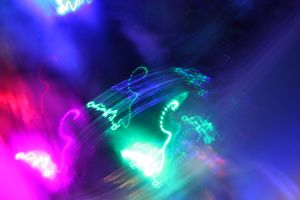 Capturing the energy and emotion of the room from in-depth black and white shots to vibrant psychedelic colours, runrebel.run photography is broad and dynamic. The main photographer for Critical Zero, focused on capturing special moments in music history.  Click the photo to see her portfolio of live and press shot above.  Bands include Tiger Sex, Black Budget, Aawks, Sunlust, Conan, Lucid Smog Disorder, The Bobby Lees at venues like Sneaky Dees, Bovine Sex Club, Monarch and The Killroom.
Her love and passion began with photography in the electronic music scene as she did photographed her shows to help promote label nights. Only able to with a bridge camera and an F4 lens the editing with photoshop was important. Later during the lockdown of 2020 she was donated her first DLR 40D canon camera, she studied and experiment with light to learn to capture moments in low light situation.  The versatility allows her to work with flash and ambient dark lighting to create mood and capture energy with flash.